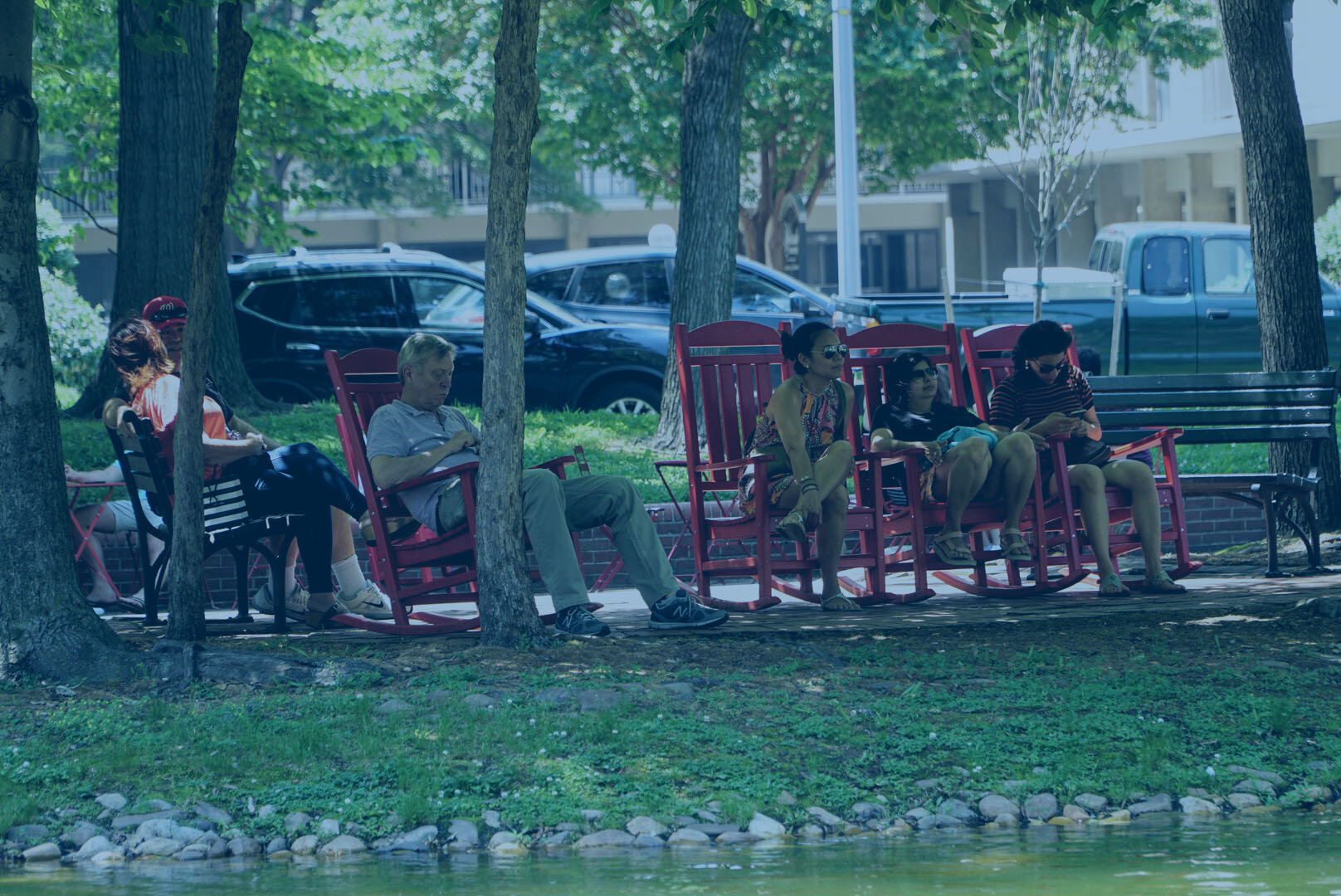 We create spaces to be and enjoy with added furniture, art installations, and space activation initiatives.
Placemaking
We've added furniture, placed planters and installed banners across the neighborhood in an effort to create more pleasant public spaces for people to gather or enjoy on their own. We have installed over 300 pieces of furniture in five key Southwest locations; 300 block of C St SW, the space outside of the DOT/FAA headquarters, Hancock Park, The Lot at 4th and M St SW and the Southwest Duck Pond Park. To date, we've added 27 planters across the neighborhood and regularly manage the installation of banners on 100 streetlights, creating a more vibrant and welcoming Southwest.
L'Enfant Promenade Beautification
We partnered with the International Spy Museum and JBG/Smith around the installation of streetscape improvements along L'Enfant Promenade, adding tree planters along the northern end, reviving the landscaping along the southern portion and adding furniture along the promenade.
Hirshhorn in the city
Recognizing the importance of art in creating a more vibrant public realm, the SWBID has also focused on bringing public art into the neighborhood. In 2017, the SWBID partnered with the Hirshhorn Museum and Sculpture Gallery to bring the art of Yayoi Kusama outside of the museum's walls. The installation served a dual purpose by both enhancing public space and providing wayfinding from the L'Enfant metro station to the Hirshhorn's entrance on Independence Avenue. The following year, the SWBID again partnered with the Hirshhorn for a Hirshhorn in the City project in support of their Brand New exhibition. This project invited three local artists to create posters inspired by the exhibit to wheatpaste at locations throughout the community.
In April 2019, we received a $20,000 grant from Mars, Incorporated as an extension of the company's BETTER CITIES FOR PETS™ program. We're currently in the process of partnering with Humane Rescue Alliance and working with the community to implement improvements for Southwest that will make the neighborhood a better place for people and pets. Learn more.